He has announced his retirement from Italy but veteran goalkeeper Gianluigi Buffon has left open the possibility he will return to play for the team colors in the future.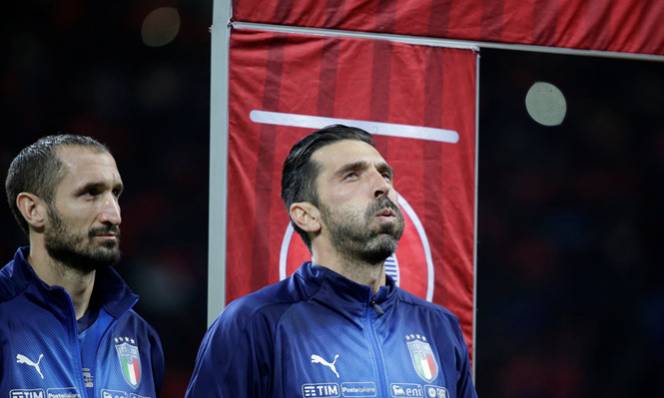 About two weeks ago, goalkeeper Buffon announced his retirement from international competition after losing to Italy 0-1 in Sweden in two rounds of 2018 World Cup qualifying play-offs in Europe.
With Italy's first absence from the World Cup finals since 1958, Buffon has had a sad end to his international career. However, it seems the 39-year-old goalkeeper has rethink.
"Maybe I will just take a break from playing for the national team." With Juventus and the Italian side, I consider myself a warrior, even though I am 60 years old. Once the order is received, "Buffon said on Gran Gala del Calcio.
So the Italian will be able to continue to have Buffon's service in the future. It is not possible to qualify for the next major EURO 2020 tournament.
At the 2018 World Cup qualifying campaign, Italy were unsuccessful and coach Gian Piero Ventura was fired. Still, Buffon does not think the error belongs to Mr. Ventura.
"I think Ventura has done all that is possible in the last few games, unfortunately we could not score in two games against Sweden, which is why we were eliminated," Buffon said. to speak.
Yesterday, Buffon was honored to receive the title of Player of the Year and best goalkeeper in Italy.
"It's a great honor for me to receive these titles," Buffon said. "I'm going to keep them very carefully because I know I'm going to get very similar titles."